Fees and Funding
This page includes information about our fees and funding options. See below for details of our fee structure.
If you have any questions then please contact us and we will be happy to help.
Our current rates (April 2021) are:
• £210 per week Monday to Friday, 7.30am to 5.30pm
• £44 per day for 7.30am to 5.30pm
• £25 per morning or afternoon session 8am-12.30pm or 1pm-5.30pm
• £6 per hour for additional hours
Please note that these rates may change. Please contact us to confirm current rates . 
Fees are payable on or before the 1st day your child attends each week. Various payment methods are accepted including Direct Debit, BACS, cash, and childcare vouchers. We require a non-refundable registration fee of £50 to secure your place.
We offer a 10% sibling discount, and a 5% NHS or emergency services discount.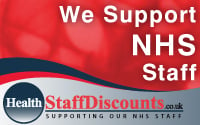 Government Funded Childcare
15 Hours Funding for 3 & 4 Year Olds 
All 3 and 4 year olds are entitled to 15 hours of funded early education each week for 38 weeks a year (570 hours a year). You will not be charged these funded hours as we are registered with Birmingham City Council to claim this funding. We will automatically claim for your child when they become eligible (the term commencing after their 3rd birthday).
Parents are required to sign a declaration each term to clarify they are not claiming elsewhere. Parents are also responsible for advising us of any change to circumstances or child's details. Fees continue to be paid on a standing order basis but you will see the deduction of funded hours being made, therefore reducing your payments.
These free places are dependent on availability, and can currently be taken between 9am and 12pm or 1pm and 4pm Monday to Friday. Any sessions outside of these hours or outside the 38 weeks of term time sessions are charged at our normal rates.
30 Hours Funding for 3 & 4 Year Olds 
We also offer 30 hours of funded early education to eligible 3 and 4 year-old children. 
In order to claim this you need to apply for a code. Please see  https://www.gov.uk/30-hours-free-childcare to check eligibility and obtain your code, or contact us for more information. 
2 year old Funding 
Depending on family circumstances, some 2 year olds may also be entitled to 15 hours free early education per week for 38 weeks (570 hours per year) and we offer places to families who may need this. 
This can be used only at 'Good' or 'Outstanding' Ofsted rated childcare providers such as Yellow Penguin.
In order to use this you need to check your eligibility and apply for a code from Birmingham City Council at https://www.cloudforedu.org.uk/oeye/birmingham. Once you receive the code you provide this to us so we can claim the funding. 
You can get more information about this from your local Children's Centre or Birmingham City Council's website https://www.birmingham.gov.uk/info/20130/childcare_and_early_years/629/free_childcare_and_education_for_2_to_4_year_olds, or give us a call to discuss whether you are eligible.
Click this link to download our registration form, or call us to arrange a time to come in to register.