You are here: HOME | FEES
Fees
This page includes information about our fee schedules, the Childcare Voucher scheme and more on this. See below for details of our fee structure.
If you have any questions then please contact us directly and we will be happy to help.
Our introductory rates from April 2017 are:
• £185 per week Monday to Friday, 8am to 6pm
• £40 per day for 8am to 6pm
• £22.50 per morning or afternoon session 8-12 or 1pm-6pm
• £6 per hour for additional hours
Fees are payable on or before the 1st day your child attends each week. Various payment methods are accepted including Direct Debit, BACS, cash, and childcare vouchers. We require a non-refundable deposit of £50.00 to secure your place.
We offer a 10% sibling discount, and a 5% NHS or emergency services discount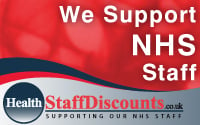 Click this link to download our registration form, or call us to arrange a time to come in to register.